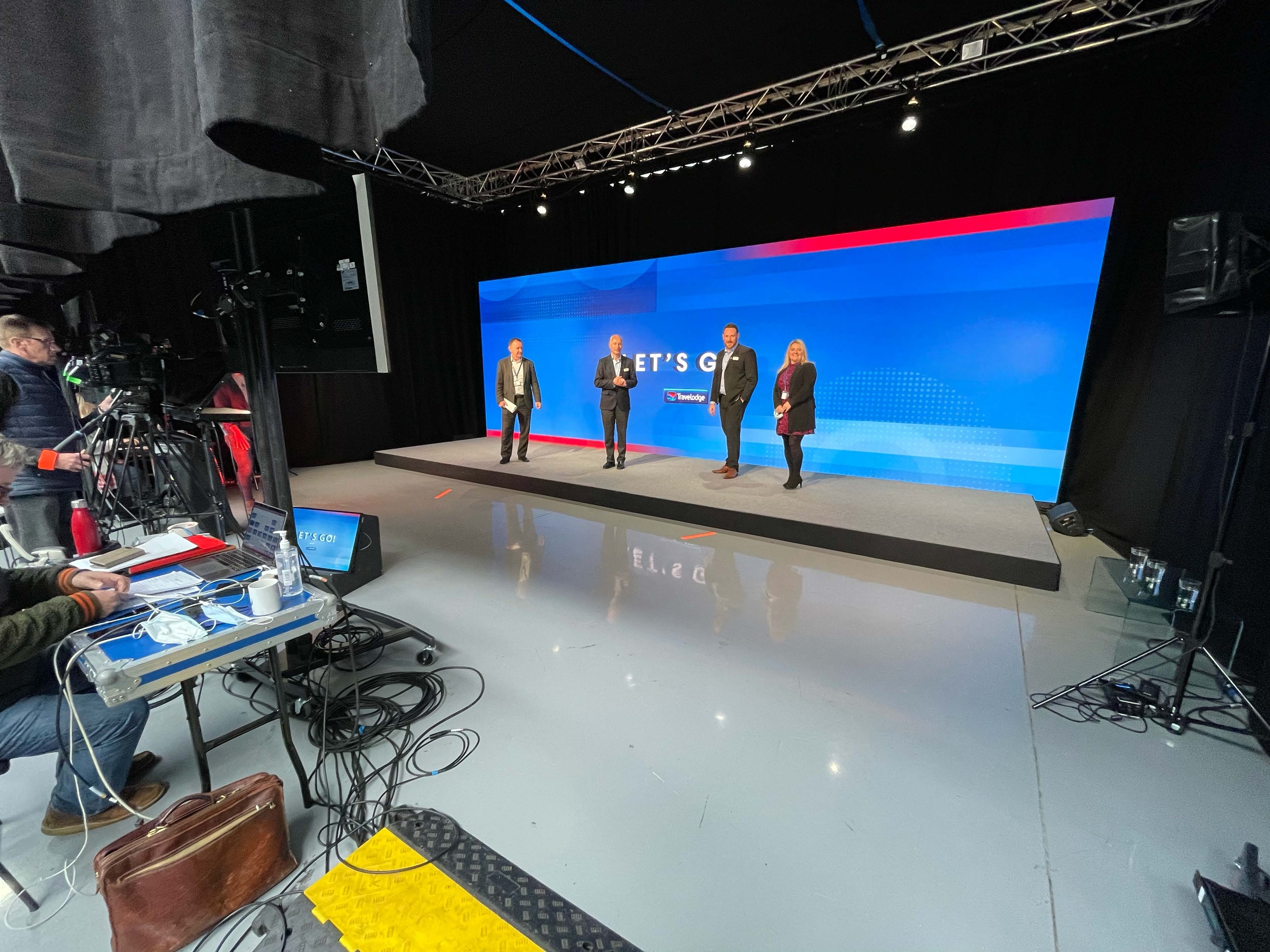 UNITE PRODUCE WORLD CLASS
VIRTUAL PRODUCTION.
In just two short weeks, Unite and Create, the innovative creative agency that uses freelance talent exclusively, was able to pivot and transform a live conference intended for 1000 employees of Travelodge into a bespoke TV-like broadcast for over 10,000 employees across Europe due to the COVID-19 pandemic.
"It was no easy task to pull off this turnaround," said Chris Hobson, co-founder of Unite and Create. "There are so many moving parts to consider when creating a broadcast of this scale, including entirely new scripts and a bespoke TV set for the presenters to use as their stage."
But the team at Unite and Create rose to the challenge, using state-of-the-art technology and expert crew members to deliver a seamless and engaging experience for the employees of Travelodge. To top it off, the team added interactive elements to the show, allowing those at home to participate in the conference.
"We are proud of the hard work and dedication of our team in making this happen," said Dan Laurence, co-founder of Unite and Create. "We are always looking for ways to adapt and deliver top-notch experiences for our clients, and this was no exception."